| | |
| --- | --- |
| Dimensions | |
| Length | 4,3m |
| Width | 76cm |
| Height side | 29cm |
| Max hight | 35cm |
| Weight | 38kg |
| Displacement | 300kg |
| Cockpit inside | 85cm x 46cm |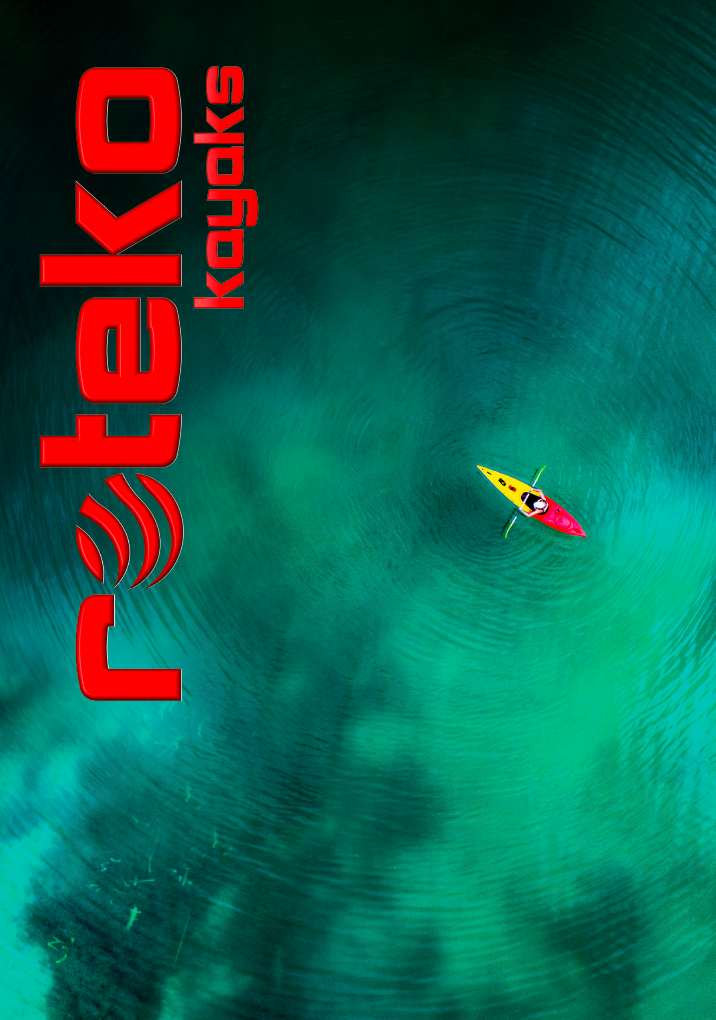 TWIN
Basic construction features:
- Double-cockpit tandem with high side
- Flat and properly embossed bottom
- Special bow and stern cambering facilitating floating on rough waters
- Spacious luggage hold and gloveboxes in front of cockpits
- Comfortable, proven polyethylene seats with bottle holder
TWIN is firm, very fast and maneuverable.
It is perfect at lakes and rivers during longer trips as well as short ones.
It is suitable for both, experienced kayakers and beginners.
Enough space for two adults inside.
TWIN, like other ROTEKO products is made of special strengthened polyethylene dedicated to kayaks production.
It is equipped with proven and refined components mostly made by ROTEKO.
It is equipped with comfortable, durable seat with a bottle holder.
Large exchangeable keel coating repossess abrasions made when dragging kayak on shores.
Those features results in firm and safe construction, high comfort and great floating capabilities on both, rough rivers and calm lakes.
Standard equipment contains:
- Durable, integrated zig-zag type footrests
- Front rigging – flexible tripwires map-case
- Side rigging
- Exchangeable keel coating, repossessing abrasions.
- The drain plug, situated on bow allows draining of accumulated water
Additional equipment:
- Waterproof bulkhead with rubber cup of luggage hold.
- Net on map-case
- Inner pockets
- One or two containers in front of cockpits
- Spraydecks
Standard colors:
Yellow and red
Yellow and orange
Yellow and green
Blue and white
Red and black
Yellow
Red
Green
Blue
Khaki
Roteko S.C.
ul.H. Sienkiewicza 8
32-065 Krzeszowice
Polska
Kucharski Arkadiusz, Kajakowo.net
+48 534899990
E-mail: sklep@kajakowo.net
KAJAKOWO.NET
Zakrzówek Szlachecki 191
97-561 Ładzice

Holandia
Kanocentrum Arjan Bloem
Telefoon: +31 075 621 8805
E-mail: info@kajak.nl
Kanocentrum Arjan Bloem
Poelweg 1 B
1531 MD Wormer

Litwa
Tel. nr.: +370 620 40620
Mob. nr.: +370 698 82700
E-mail: milita@baidare.com


Rimas Valčiukas
BAIDARIŲ CENTRAS, UAB, LITHUANIA
Kuncų g. 16-14, LT-95204 KLAIPĖDA